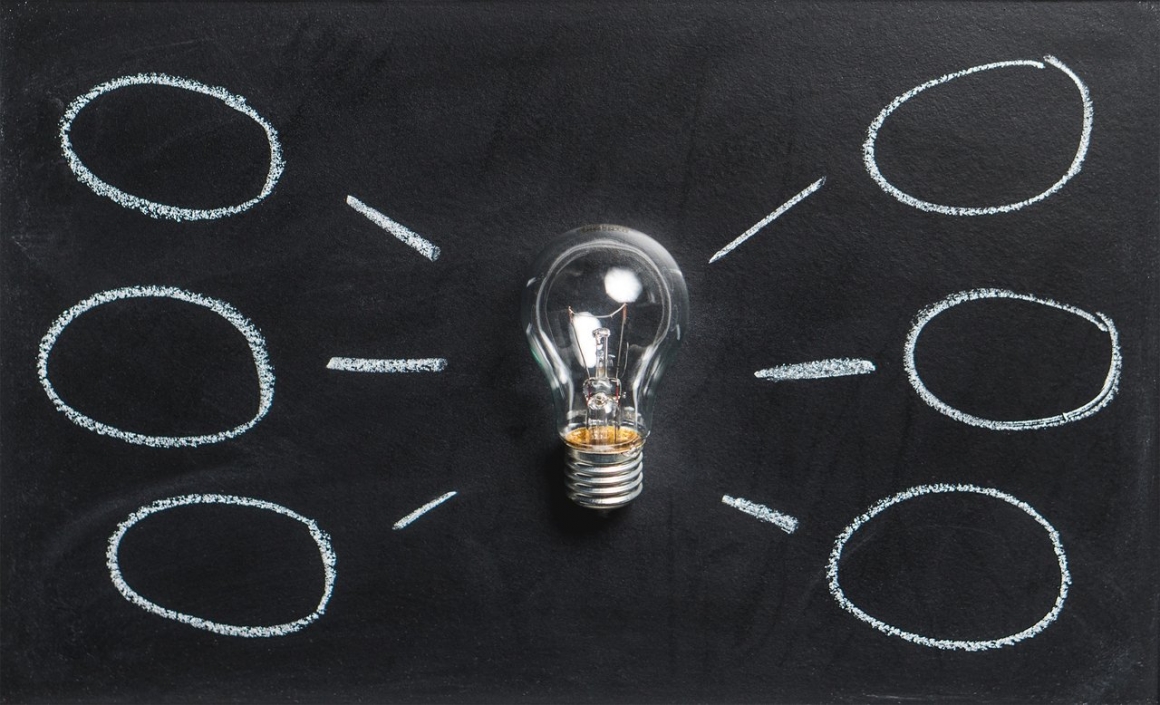 Social media marketing is only effective if tailored to the brand. For this reason, when it comes to managing Facebook and Instagram, it is important to know how to choose the right partner to follow each step, from the strategy to the analysis of management results. In this article Gabriele Passini, fruitecom social media manager, sets out the 7 elements to consider when choosing social media consultants.
by Gabriele Passini
Social media platforms are not shortcuts
Facebook and Instagram are often mistaken for tools that have miraculous powers. A bit like shortcuts to short-term success: success, in this case, is associated with purely self-important or useless metrics.
Likes, followers, views are important, of course, but they are not results in themselves, they are results if they are related to business objectives, if they are contextualized within a strategy, and used to generate broader conversations and actions. These issues are much more complex than the mere ambition of increasing numbers.
Undoubtedly, an often inflated and confusing offer of social media marketing services has contributed to a distorted perception of social media over the years.
 "In the very early days of Facebook's growth in Italy, a large part of the market for web marketing services connected to this platform was pure drivel"

Alessandro Sportelli, Federico Spinelli - Instagram Strategy
There are disproportionately ambitious claims made about social media (there is a feverish quest for viral material) or misleading and limiting definitions ("I want a page with many likes") … companies have interfaced with social media in an already chaotic and over-promising scenario.
To this, we can add the structural deficiencies that some companies have, which are certainly not solvable with a quick fix: the lack of a precise business strategy, objectives, adequate communication resources and, indeed, realistic expectations when it comes to metrics and results. This is precisely where the reliable partner comes into play.
Facebook and Instagram are not just simple tools, but digital social environments and they must be considered as such. A company that decides to undertake a communication activity with advertising investments through one or more channels, does not use that tool well or badly, but rather inhabits and interfaces with that context and the individuals involved, with more or less foresight, competence, and resources. Furthermore, it will identify the precise KPIs for the activity to measure the effectiveness of its performance.
For these reasons, the presence and strategy of a company on Facebook and Instagram must not be improvised but must be planned, tailored, and oriented towards achieving measurable and concrete company objectives.
"Not dedicating serious strategic thinking to the project brings with it the risk that it will be reduced to a mere collection of tactical activities that work independently on many micro-objectives, inevitably losing effectiveness"
The approach must be reversed: if until recently we first thought of content and then (perhaps) of objectives, now it is the opposite.
phase 1 - According to the needs and objectives that are established ...
phase 2 - ... sponsorship campaigns are developed ...
phase 3 - ... for different audiences ...
phase 4 - ... which in turn host content and creativity, developed according to the approach dictated by the three previous phases.
As we wrote some time ago, activity on social networks must be supported by constant long-term sponsorship. Both for algorithmic reasons (company content is penalized compared to that of friends and family) and for strategic reasons: without an advertising architecture and investments, the results will never be measurable, and it will not be possible to reach many people, but above all: it will not be possible to reach the target audience.
Over the years, we have witnessed a progressive increase in the number of Facebook and Instagram users. The operations that can be carried out on these platforms have also changed and increased. The complexity of the interactions, the type and number of published contents has increased.
Finally, sponsorship and audience profiling tools have become increasingly sophisticated and refined, making Facebook one of the global giants of online advertising.
With greater complexity, the professional figure of the social media partner has become increasingly crucial, both from a technical perspective but also from a "human" perspective.
We have summarized the fundamental rules for a partnership that works and brings results.
Here they are:
First: A partnership won't work without goals or with invented goals
On Facebook and Instagram campaigns and activities should not be developed just because everyone else is doing it or worse, to beat the competitor merely in terms of numbers to show off. As we have said, what we define as vanity metrics are very far from a good and effective strategy on social media, or at least, they are just part of the picture.
Actionable Metric vs Vanity Metric - Credits G2 Learning Hub
The good partner will ask the company what its objectives are, its true objectives, what kind of commercial strategy is in place, what products or services are to be pushed, where, to whom. The partner will ask if the company has data and contacts that can be used. These questions will be asked several times, to bring any information that may have been omitted to light. These are the most important questions that can be asked. Without goals we cannot begin our work. The company must set out its goals, making an effort to define them.
 The partner, on the other hand, must be able to translate these business goals into goals that can be pursued and achieved via Facebook and Instagram.
"The best strategy is one that simulates, as accurately as possible, the customer's purchasing process in all its phases"

Alessandro Sportelli, Federico Spinelli - Instagram Strategy
If business goals remain vague, she/he will have to dig deeper.
"I want to increase the visibility of my brand" ... Faced with this type of ambition, it is necessary to make further inquiries:
- Who is the target of your increased visibility?
- What are the characteristics of the audience?
- How is the product / service usually used? In which area?
"One of the most important factors contributing to the success of a marketing strategy is the management's ability to research and analyze information on its target market and on the habits of potential target markets."

Alessandro Prunesti - social media and marketing communication
Afterwards, based on the audience and the type of product / service offered, the company will decide whether to opt for a campaign with the objective of Coverage (i.e., with the aim of reaching as many people as possible) or Interaction (i.e., with the objective of generating the highest number of likes, comments and shares on posts) or video views (i.e., with the aim of generating a greater number of views).
Of course, the budget weighs heavily on the choice of the goal: reaching a person is much easier than getting a click on the site from that person. Different objectives, different costs for different results. To avoid unpleasant surprises, the objectives will have to be commensurate with the budget.
"Whether you are dealing with a large customer or a small business, the DNA is the same. Don't rush to post your listing, first think about the path a person takes to get to your product or service "

Enrico Marchetto, Social Media Strategist
Second: the good partner does not deceive
Good partners do not make promises that they already know they cannot keep and do not promise short-term results that are difficult to reach and measure. A period on Facebook and Instagram, at least in an initial testing phase, may not generate relevant results. Whatever the budget, the objectives, the availability of the content, a period of testing, experimentation, and modification must be accounted for. First of all, for technical reasons: Facebook (therefore also Instagram) needs several days to process the ad groups within the sponsorship campaigns. Indeed, there is an initial learning phase during which Facebook tries to understand how to stabilize the budget and how to position the ad for the right audience.
Performance generally stabilizes after a group of ads has generated about 50 events (such as interactions) over a 7-day period. Already at this stage, it will be necessary to modify, review, and reshape creative ideas and possibly rethink target audiences. Thus, on the one hand we need to give the Facebook platform time to get to know the public, on the other hand we must let the public in turn become familiar with the sponsored content, especially if it is the first time they must visually deal with the company or product offered.
To these considerations we must also add the fact that Facebook and Instagram are saturated environments where the distraction of users is guaranteed: before you can obtain interactions, clicks and shares, the message may have to be repeated several times, at different times and with alternative texts. It takes time, in short, and nothing can be taken for granted. Given these premises and considered these adjustment phases, Facebook ADS undoubtedly offers profiling and investment systems that are scalable enough to guarantee a good cost / benefit ratio.
However, even in this case we must make things clear, the crucial question that the partner must ask the company is: "How much are you willing to spend on a contact?" This must be asked to avoid misunderstandings or disappointments.
Third: try to start things off gradually
"I would like to open Tik Tok, Pinterest, YouTube and Snapchat…". One thing at a time.
This is not a written rule, but in general it is always advisable to start with the platforms where the target audience is concentrated (b2b or b2c? Young users or adults?), and where it is easy to achieve certain objectives. Furthermore, some social networks are better suited to the service or product offered (for example, some have more visual power than others). It is better to start with the most suitable ones.
"Being present with your business on an additional platform implies a cost in terms of resources, time, and budget for the creation of a content project, community management, and any campaigns we want to implement. For this reason, it is worth asking if an additional platform is a sensible investment for our business or if it is better to forgo it and concentrate efforts on platforms that can generate greater benefit for the brand"
Therefore, a good partner will not be taken in by the trends of the moment. On the contrary, they will try to give clear recommendations on what the best solutions are. They should not be viewed as those who dampen enthusiasm but rather as those who try to maximize resources, achieve the goals set at the beginning of the project.
"Every time you publish something you put the reputation of your brand on the line"
Fourth: A good partner will not support nor suggest "inflated" content
The social media partner plays a crucial role in the selection of the material proposed by the customer. It is important that the brand not be open to potential criticisms or crises. For this reason, the partner will try to avoid unpleasant content but also images or descriptions that do not completely, or partially represent the true characteristics of the product or service. One can be branded as a generator of fake news in no time.
Fifth: A good partner does not hide but offers solutions if criticism arises
On social media we inevitably open ourselves up to various reactions. Therefore, in the event of a crisis brought about by negative comments and images of protest (because this too must be taken into account), the partner will not abandon the company but rather try to suggest sensible, clarifying, and peaceful solutions. Furthermore, they will not be clouded by emotions, but will act with clarity, working with the company to produce effective solutions. The good partner will always avoid cunningly hiding public comments, except in extreme cases such as when they contain insults or unfounded and serious accusations.
 Sixth: A good partner will keep you up to date
Every week formats vary, features of all kinds are introduced, and others are abandoned. External elements such as anti-covid-19 restrictions have also affected the digital world. Being obsolete in the world of social media is a real risk. Social media specialists must constantly keep up to date, using specialized sites and taking training courses with sector professionals.
Sharing knowledge is crucial as always, and in this sector, it is perhaps even more so due to its changing, elusive and certainly experimental nature. Getting to know as many variables and case studies as possible really makes a difference when creating a social media marketing strategy.
"Change is not to be underestimated for those who are immersed on the internet on a daily basis and are active in conversations and in the production of content. All of this is now a part of our life, a bit like the air we breathe: we don't even notice it anymore! "

Luca Conti, blogger and author
Seventh: A good partner needs resources to do a good job (and must make this understood from the outset)
The social media partner will propose an advertising investment plan as a first step. Likes are not the goal; followers cannot be the goal. As mentioned, the organic audience, i.e., the audience that can be reached without investment, has now dropped if not zeroed (less than 10% of the total followers of a page).
"Advertising on Facebook and Instagram today is a very complex job, which requires a variety of specific skills"
To sum up...
Facebook and Instagram are not shortcuts to success. Not at all. They require care, time, and skills. For this reason, the good partner that manages them must be thought of as a craftsman who creates, changes, and corrects every day.
The good partner will know how to structure a campaign and therefore how and where to best spend the money invested, trying to go beyond objectives that do not bring real results. To do this, she or he needs time to design campaign strategies in the best possible way, defining audiences, composing and experimenting with the best possible creative professionals, and gaining confidence. A good partner is not a mere performer. At the end of the project, she or he will also be able to explain the results, clearly and without subterfuge.
Are you looking for a reliable partner to support your business through social media communication?
________________________________________
Keep reading:
Corporate Blog: Is It Still Worth It?